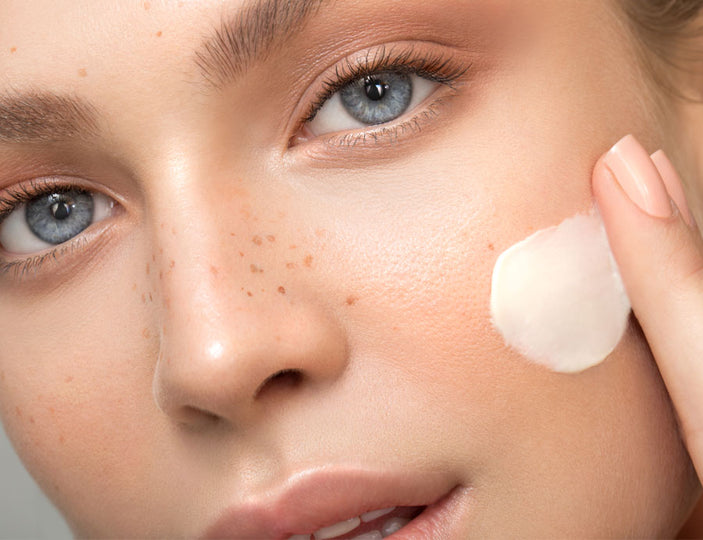 Facial Ritual
Discover the secret to glowing skin by following our Carol Joy London facial ritual. We have created products that work in synergy with each other, creating the ultimate at home spa experience.
To be carried out once a week to hydrate and restore the skin's balance.
Start your facial cleansing ritual with some abdominal breathing.  Warm a pearl-sized amount of the Cleansing Cream in the palms of your hands and breath in the aroma for three breaths.
Massage the Cleansing Cream into the skin for two minutes to remove makeup and impurities.  Remove with water and your Gentle Touch Cloth.
Re-soak your Gentle Touch Cloth in warm water and lay the damp cloth over the skin as a warming face mask for one minute.
Apply Face Polish for two minutes in small circular movements to buff away damaged skin and impurities.  Splash away the particles of bamboo and ruby and pat the skin dry.
Apply the Lifting Mask or Collagen Face Mask for 10-15 minutes.  Remove the mask and refresh the skin with Boosting Toner.
Apply For Her Eyes Only around the eye contour with light pressure, then sweep the product over the brows to the temple and under the lower lashes to the temple.
Apply Forevermore Serum to face, neck and décolleté. Smooth out over facial areas working out towards the ears.

Follow with an application of either Daycare or For Ever Cream for long lasting hydration.