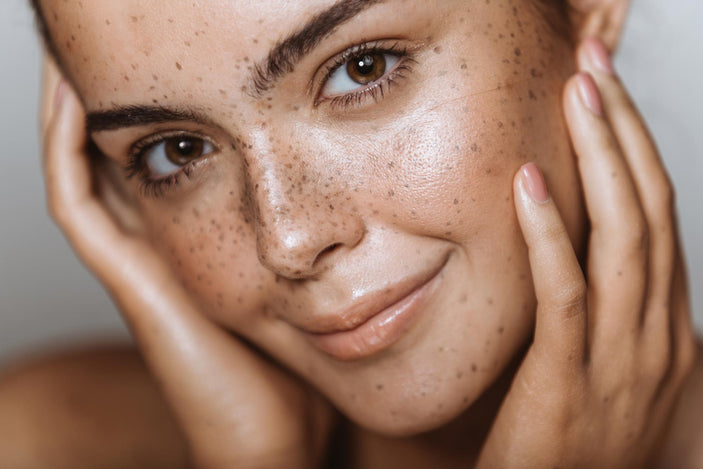 The Importance of Daily Cleansing
Want to avoid dry and irritating skin? Learn the importance of facial cleansing and how to enhance your cleansing routine.
The importance of daily cleansing
Regular and thorough cleansing is the most important part of any effective skincare routine. It removes dirt, makeup, sweat, sebum, dead skin cells, pollutants and bacteria. If these aren't removed – at least twice a day – they can cause blocked pores, spots, irritation, inflammation, dullness and other signs of premature ageing. Clean skin is, quite simply, the foundation that everything else is built on. In other words, cleansing is the skincare step that generates the most positive results, because it also preps your skin properly for whatever products come afterwards. The best anti-ageing serums and creams in the world simply won't be able to work their magic if they're applied to dirty skin.
How often should I cleanse?
Everyone's skin is unique, with different needs and concerns. However, unless you do a lot of exercise – or your job is very physical – cleansing twice a day is usually enough. It is possible to have too much of a good thing, so balance is key. Cleansing your face too often (or using a too-harsh formulation that 'strips' skin of its natural oils) is just as bad as not cleansing enough – just in a different way.
Your evening cleanse is especially important, as it needs to remove every last scrap of makeup, daytime skincare and SPF. Double cleansing is ideal, as it achieves the serious deep-down clean that's required. Your morning cleanse can be a faster affair, as there should be no makeup or sunscreen to remove.
Which type of cleanser should I use?
Selecting a cleansing formulation that's suited to your individual skin type/condition is key – and there are many different formulations to choose from, including micellar water, foaming cleansers, cleansing gels and cleansing oils. However cleansing creams – which usually involve gentle massage and removal with warm water and a soft, clean face cloth – are hard to beat.
They are perfect for the second step of a double cleanse, but work equally well in the morning, too. Cleansing creams gently but thoroughly remove everything they are supposed to, without 'stripping' or disrupting the skin's protective acid mantle. This is especially important if your skin is sensitive or compromised. The acid mantle is the delicate, slightly acidic layer on the skin's surface which acts as a barrier to bacteria, viruses and pollutants, and helps to preserve the skin's microbiome. To keep yours healthy, don't over-exfoliate or use harsh, 'stripping' ingredients, and always use products that keep skin nourished and hydrated.
Cream of the crop
Cleansing might be a skincare necessity, but that doesn't mean it has to be a chore. Embrace the ritual of cleansing, morning and evening. It's a vital little 'me-time' activity that, done correctly, will keep your skin looking and feeling visibly younger for longer.
Our best-selling Cleansing Cream is suitable for all skin types. Rich and creamy, without feeling heavy, this formulation gently but thoroughly removes all traces of makeup, oil and impurities, to leave your skin clean, smooth and silky-soft. Antioxidant Raspberry Fruit Extract gently exfoliates and refines. Other key ingredients include Hyaluronic Acid to boost hydration, plump and improve elasticity. This multitasking cleanser is also enriched with nourishing Shea Butter and Golden Millet Oil, which work together to moisturise, strengthen the skin's surface layers, and protect against environmental damage.
Our tried-and-tested Cleansing Cream ritual
How you cleanse your face is just as important as how often you do it. For optimum results, morning and evening, gently massage our Cleansing Cream into moistened skin on the face and neck, paying extra attention to any areas of concern. Rinse thoroughly with lukewarm water and the cleanser's accompanying Gentle Touch cloth, made from bamboo rayon that gives a softer feel than pure cotton. Pat dry, follow with your chosen skincare, and admire!