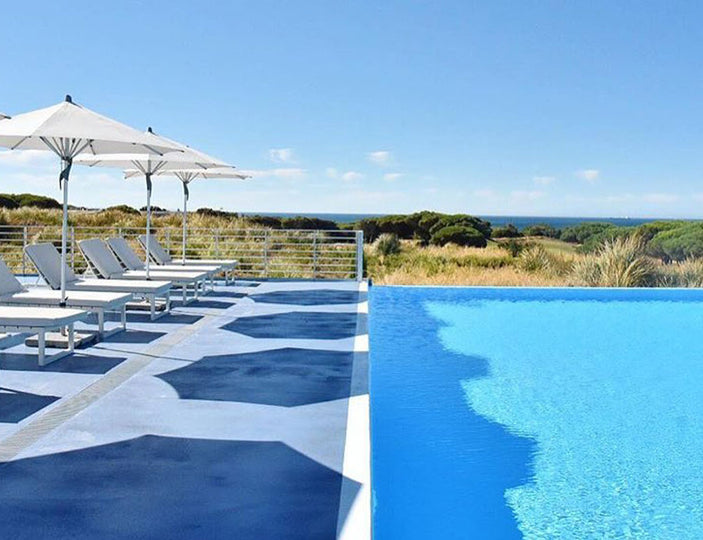 Pre-Summer Skincare Rituals
Once you have changed out your winter wardrobe, do you change out your winter skincare? Longer, sunnier days for our skin to battle through, find out the best tips to keep your skin looking hydrated and glowy.
Pre-summer skincare rituals
Once spring has sprung and the days get longer and lighter, most of us can't wait to shed our winter woollies and embrace our new-season wardrobe. We wouldn't dream of wearing the same clothes all year round. But lots of us don't think twice about using the same skincare products, within the same routine, month in month out. While it's definitely not the case that your skincare needs to completely transform as soon as the clocks go forward, your skin will react well to different/lighter layers in warmer weather. So late spring and early summer is the ideal time to reassess your skin's specific needs and concerns – and treat yourself to some new-season skincare.
A fresh start
In winter, skincare is all about moisturisation, hydration and nourishment, to protect your complexion from the drying effects of cold weather and central heating. Pre-summer skincare has different objectives. As the weather warms up, it's not uncommon for skin to feel oilier, and breakouts may occur. The solution? Exfoliation! As we age, our skin's natural exfoliation process slows down, leading to an accumulation of surface cells, which can block pores and leave skin looking dull and grey. Exfoliating removes these dead cells, combats congestion, and stimulates blood circulation – all of which will give your skin a fresh start for summer. Regular exfoliation reveals healthy, glowing skin. It also allows topical products to penetrate more easily and therefore work more effectively.
If you're not already using an exfoliator, we recommend introducing our Face Polish to your pre-summer skincare routine. This gentle but effective exfoliator buffs away dead cells and impurities – without scratching or damage – and diminishes the appearance of pores, to leave your skin smooth, soft and glowing.
Tone up
Skin-refining toners are another great way to update your skincare for summer. Toners are designed to refresh and re-balance your skin, without stripping it of its natural moisture. Some include exfoliating properties, too.
Suitable for all skin types, our brightening Boosting Toner is ideal for prepping skin for the application of subsequent treatment products. The formula features Raspberry Fruit Extract, which gently exfoliates, refines and decongests pores. Moisturising Golden Millet Oil strengthens the skin's surface layers, while Alpha Arbutin improves the appearance of pigmentation and enhances glow. Use after cleansing, morning and evening.
Hydration without heaviness
Your skin might look and feel greasier in the summer, but even oily skin can get dehydrated when it's hot, so moisturisation still matters. Switch to a lightweight formula that delivers hydration without heaviness – such as our Day Care – when the mercury rises. Packed full of potent active ingredients (and rich in antioxidants) this anti-ageing moisturiser is perfect for the summer months. It also includes Alpha Arbutin to improve the appearance of pigmentation (a common consequence of sun exposure) and enhances glow.
Body beautiful
Pre-summer skincare rituals should include your body as well as your face. Combat any body dryness and dullness with our Touch of Silk – a silky, moisturising body gloss that delivers a flattering, iridescent sheen to skin, while protecting against environmental damage and visible signs of photo-ageing. Rich in vitamins A&E, this formula firms, brightens and targets pigmentation, to leave skin looking younger and healthier.
Spa serenity
One of the best ways to get your face and body ready for summer is with a specialist spa treatment. We offer a wide range of facials, body treatments and massages that will banish any lingering winter blues and deliver the perfect pre-summer TLC.  Click here to browse our full spa portfolio.