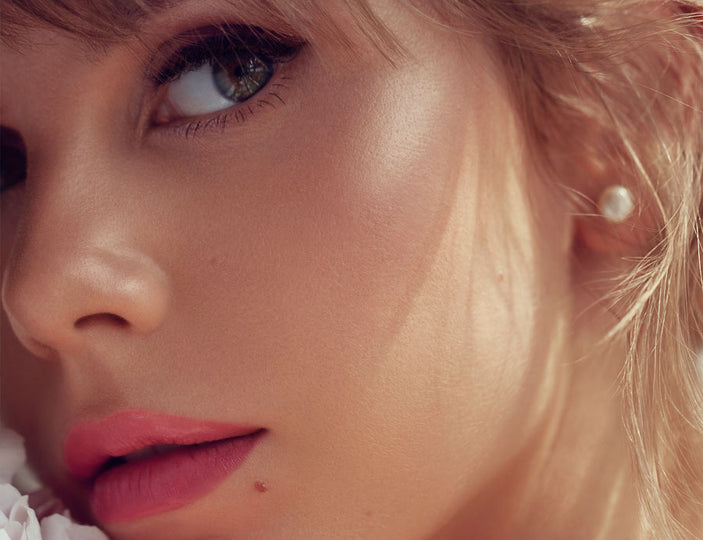 An Overview of Wedding Skincare
Getting ready for 'the big day' can be overwhelming and stressful. Once you have arranged the flowers, catering and venue, do not forget to plan your skincare!
An overview of wedding skincare
After two long years of cancellations and/or restrictions, wedding celebrations are back with a bang. Whether you're a bride, a key member of the wedding party, or even just an ordinary guest, everyone at a wedding wants to look their best. Our advice? Planning ahead – and making small but significant tweaks to your skincare routine – can make a big difference on the big day.
The golden rule, however, is not to experiment, or to mix things up too much, just before the actual wedding day. Skin can be unpredictable, so don't be tempted to introduce new products, new ingredients or a new routine too close to the wedding ceremony.
Keep it clean
Regular cleansing is the most important step in your skincare routine. It's not as exciting as the latest and greatest anti-ageing lotions and potions. But it is, beyond any doubt, the skincare step that, over time, will generate the most positive results. The most advanced serums and skincare creams can't work their magic if they're applied to dirty skin, so commit to a regular cleansing routine – and stick to it religiously.
Regular cleansing removes makeup, excess sebum, sweat, dirt, dead skin cells, bacteria and environmental pollutants. Failure to wash these away can cause breakouts, blocked pores, irritation, inflammation, flaking, dullness and other visible signs of premature ageing – none of which are ever welcome at a wedding!
For optimum results, choose a formulation that cleanses gently but thoroughly, without stripping skin. Suitable for all skin types, our Cleansing Cream is a rich, comforting cleanser that gently but thoroughly removes all traces of makeup, oil and impurities to leave skin clean, smooth and silky-soft. It's enriched with Shea Butter and Golden Millet Oil to moisturise, strengthen and nourish. This cleanser also includes Hyaluronic Acid to plump, boost hydration and improve elasticity.
Say yes to serums
Serums are a key part of most modern skincare regimes, and they can play a valuable role in your wedding skincare prep. Usually light and easily absorbed, serums deliver a powerful dose of active ingredients to the skin, to achieve a specific goal, or to correct a particular skincare concern. Most people associate serums with anti-ageing, and it's true that advanced formulations, such as our Forevermore Serum, can address a range of issues including lines and wrinkles, texture, tone and volume. Forevermore Serum works hard to accelerate skin renewal and regenerate supplies of collagen (the structural protein that keeps skin looking plump, healthy, supple and youthful). Key ingredients include a Collagen Synthesis-Stimulating Peptide, Golden Millet Oil to condition, Hyaluronic Acid to hydrate, and a stable form of Vitamin C to brighten and firm.
Roll with it
How you apply your skincare is just as important as the formulas themselves. Our Rose Quartz Roller is the ideal addition to any pre-wedding skincare prep. This clever facial tool can stimulate blood flow, boost collagen production, and improve skin tone and elasticity. Best of all, it's suitable for use with any serum or moisturiser.
Crafted from natural Rose Quartz – long renowned for its healing benefits – this double-ended roller is an effective way to encourage lymphatic drainage, reduce puffiness, and help ingredients penetrate deeper into the skin. Use the larger roller for the face and neck, and the smaller roller for the delicate under-eye area. With regular use, skin looks lifted, firmer and glowing – think blushing bride in the best possible way.
Facials to look flawless
Aesthetic treatments that incorporate any form of downtime, such as chemical peels or microdermabrasion, should be scheduled well before any wedding is due to take place. But certain non-invasive spa facials and body treatments are an excellent way to make sure you look and feel your best on the big day. For best results, book a course. We offer a wide range of luxury treatments featuring clinically proven ingredients and advanced techniques that can increase radiance, restore skin's vitality, eliminate dark circles and encourage cell regeneration. Click here to browse our full portfolio.